2022 6th Annual Montana Women's Leadership Conference
The vision of the Junior League of Billings' Annual Montana Women's Leadership Conference is to empower women to become mindful leaders in the community. The conference will span themes of professional, personal, and community leadership to inspire and elevate Montana. This conference will offer exposure to diverse, nationally recognized speakers and accomplished female role models. In addition, through our workshops, attendees will learn practical applications to take back to their businesses, homes, and community organizations.
February 11, 2022 / 9 AM – 3:30 PM
Keynote Speaker: pamela barnum
Our keynote speaker for the Montana Women's Leadership Conference this year is Pamela Barnum.
Imagine what it would be like to live as a different person with a different name, identity, and background. Imagine working for months at a time with dangerous people and your success depended on establishing trust.
That's precisely what Pamela Barnum did for years working undercover in the Drug Enforcement Section. She learned real world technique for building trust and interpreting body language.
When Pamela left policing she accepted a position as a federal prosecuting attorney, spending countless hours in the courtroom, perfecting her nonverbal communication and trust building techniques.
Following a successful 20 year career in the criminal justice system, Pamela Barnum studied corporate negotiations in graduate school. Now, she shares her expertise with others, teaching them invaluable communication skills to build trust, improve relationships, and increase influence.
Pamela has been a featured trust strategist and body language expert, contributing to print media, radio, and television news programs. Her TEDx Talk, "What Drug Dealers Taught Me About Trust," was viewed more than 400,000 times in the first year.
2022 Breakout Speakers to be announced soon!
2021 Local Workshop Speakers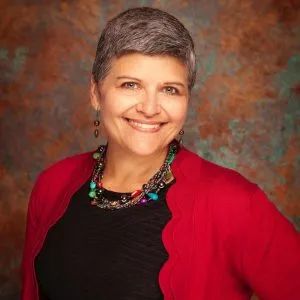 Kim Lewis
Kim Lewis assumed the President and CEO role at United Way of Yellowstone County in July. Her three-decade career has been devoted to philanthropy and giving back to the community. She has raised millions of dollars to improve the health of communities, help find a cure, empower youth, provide leadership opportunities, create safe environments for those that can't save themselves, and deliver hope for medically fragile children and their families. Kim started her fundraising career in Kindergarten when she sold her first box of Girl Scout cookies. She quickly progressed to an entrepreneur with lemonade stands benefitting her local animal shelter. She spent most of her career as a successful fundraising and marketing executive. She is a strategic leader who has orchestrated innovative marketing and fundraising campaigns through powerful relationship-building and generation of significant business and collaborative opportunities.
Kim is best known for her community connections. Whether it is connecting someone to something they need, someone they need to know or something inside themselves that is waiting to be brought forth. She learned early on that community support is empowering, and that guides her today. Kim received her MBA and Bachelor of Arts in Telecommunications from Pepperdine University. Kim is a southwest girl at heart and loves Montana! She lives in Billings with her husband and fur babies. When she isn't wearing her "pastor's wife" hat, Kim enjoys wine and live music, hiking, kayaking, and volunteering. Her greatest joys are her grandsons. She is creative, adventurous and is always down for physically challenging adventures! She considers herself a peace, love and social justice ambassador and is currently pursuing a Deaconess certification from the United Methodist Church. She is a self-published author of They've Always Been Nice to Me, which is a tribute to her Uncle Randy lives a meaningful life with intellectually challenges and Cerebral Palsy.
Workshop Topic: Creating Intentional Connections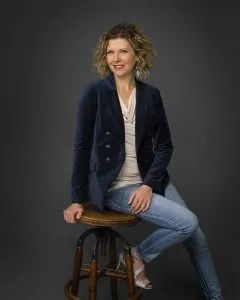 Nicole Biondich
Nicole Biondich is co-author of Stepping into the Light: A Guide to Clearing Limiting Core Beliefs. She is also the HR Director at The Northern Hotel, and has her own business, Healing Biond Limits. Nicole lives in Billings with her husband Michael.
Workshop Topic: Believing by Example
How I came to belief work
How beliefs affect our lives, health and relationships/ how I have used this to make a career transition
How to identify your own limiting beliefs and methods to clear them
Rewiring the brain- tapping in new beliefs- How that works/ why it's important
Future book projects
Question/answer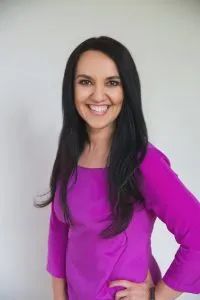 Akvilina Rieger
Motivational Speaker, Healthy Finance Advisor, Writer
Akvilina Rieger's story began on the shores of the Baltic Sea in the bucket-list-worthy country of Lithuania, while it was still under the Soviet regime. She lived to see her country break out of the Soviet Union and become the Independent Republic of Lithuania, transitioning from communism to a free-market society. College scholarships brought her to Montana where she created a family with her husband and two daughters and now calls Montana her home. A big believer in the American dream, Akvilina will speak on how she achieved her "American dream with Lithuanian accent" (literally and figuratively) and how she makes it her mission for people around her to see their highest potential to live their American dream.
Workshop Topic: Your Money and Your Dreams
Karen Grosz
Karen Grosz has been described as a dynamo and a catalyst for change. Growing up near Mt. Rushmore gave Karen a passion for high ideals, living in Alaska for 25 years, and now Montana, have given Karen a frontier spirit full of can-do, will-do and let's-do-it-together energy. Deciding early on that she wanted learning and adventure, Karen has lived her life as a series of Nexts, each experience growing into the next. This philosophy is the inspiration for her book, speeches and workshops, "What's Next?" Karen owns Canvas Creek Team Building and Coaching, is a Rotarian and RYLA Director, an active Chamber of Commerce member, a Boys and Girls Club board member, founder of "I'll Help", founding member of 100 Strong, and recipient of the Governor's Volunteerism award. Mission statement – "My mission is to inspire others to be their best, to try the next thing, to know that they are worth every effort it takes to live their Next."
Workshop Topic: What's Next? Discovering and living your leadership Next.
Women who lead in 2021 need to have clear goals, yet the flexibility to change like the wind. During this workshop you will delve into your goals as a leader; thinking about the impact you want make, and the way you want to make it. Taking it deeper, you will think about possible pivots, available compromises that still move you forward, solidifying your resolve to move lead, no matter what. Karen in an energetic breakout leaders so come prepared to have fun, think fast, and get real with your goals. Karen will be giving a copy of her audiobook What's Next to workshop attendees.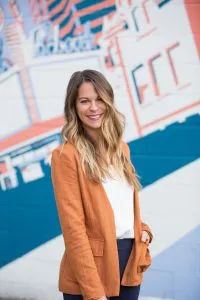 Karen Baumgart
With a BA in History, a Master's Degree in Public Relations, and a certification in Brain-Based Coaching, Karen Miller brings a multifaceted perspective to her work. Born, raised and educated in Montana, Miller is committed to the advancement of the Big Sky state. Karen currently
serves as the Director of Strategic Advancement and Communications for St. John's United. Her role is to facilitate solution-focused conversations, implement innovative strategies, and add volume to the organization's voice to ensure the mission of St. John's is continuously being fulfilled. Previously, Karen served Yellowstone County as the Director of BillingsWorks, the workforce development branch under Big Sky Economic Development. Prior to, she was employed as a coach and facilitator for Elation, Inc.-a start-up company in Billings dedicated to organizational performance. While her career has ventured into different avenues, no matter the position, she is dedicated to collaborating with communities to create better methods for achieving great outcomes. By combining the different aspects of her education and professional experience, Karen has the perspective and insights that elicit enthusiasm for innovation and excitement for action
Workshop Topic: "Why that one colleague drives you nuts": The science behind relationships and how to better understand and build them.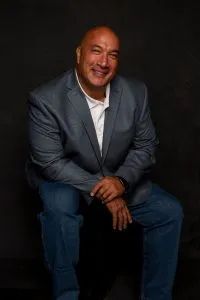 Leif Welhaven
Hi, I'm Leif. I most recently excelled in the role of Director of Business Development at Newman Restoration & Cleaning. In addition to that role, I have extensive sales, branding, social media, sales management and business development experience with a large nationally known Wireless Technology Company and with a prominent local restaurant that spans 30+ years. I am also active in the "Exchange Club" as a Regional VP, where I help support and train 'service' clubs in MT, ID, WA, OR, AK, HI, UT, CO, NM, AZ. In my spare time I like to ride my Harley 'Street Glide.' I have 2 grown children, Colton who is a Financial Adviser at Buchanan Capital and Hope, who is a Senior at Carroll College. I am excited to offer #nextlevel Consulting, Marketing and Motivational services with my new marketing company, LW Consulting, LLC. Leif has several current projects in queue including A New Video & Audio Podcast starting called REINVENTION: "REINVENTION" of You, your Business, your Organization, your Fitness, your Finances, your Relationships, your Life, etc. He is writing an new book called "Trajectory" which will show how a person or business can change the Trajectory of their: Health, Wealth, Finances, Relationships, etc. in 100 days with the tools and team he explains in the book. Leif has been selected to speak at TEDx Billings in May of 2021. The topic I will be speaking on is "Community & Connection." I was born in Billings and I am very community oriented and connected here so I will be speaking on that and how now more than ever we need the people in our community to get more involved to take our community to the #nextlevel.
Workshop Topic: Avoiding Burnout
Michelle Buehring
Michelle Buehring is as Montana "local" as it gets. She was born and raised in Billings, MT, calling it home for over 40 years. After graduating from the University of Montana, she spent some time exploring life outside of Montana, eventually returning to Billings in 2002.
Michelle is a both a mother and an entrepreneur. In 2011 she decided to dip her toe into the "small business" world herself. With zero retail experience, and a vivid imagination, she opened Apricot Lane Boutique, which is celebrating it's 10th anniversary this year. Her vision was to provide an environment that made customers feel that "shopping" was more like "playing" in your best friends closet, while gathering an amazing team of women to work by her side. As passionate as Michelle is in business, she is also a passionate mother to three active teenage boys. Balancing a career and a family can be extremely challenging. Living within this challenge is what ultimately led her to her own "coaching" journey. Even greater than any formal business background was her desire to understand what balancing it all actually looks like "in real life". The past decade has been filled with challenges and successes in both career and family. Being so closely surrounded by an intimate group of women for 10 years, she recognized so many of the same patterns. The "I can do it all" burnout (as she calls it) is what inspired her to take a good look inside herself. This is the moment her passion for personal development spiked. She spent the next five plus years obsessed with learning, reading books, attending seminars and retreats, and ultimately completing a professional coaching certification program in 2019. "I have definitely had my fair share of moments wondering if I was doing it all wrong… was I failing as a mother, wife, boss, human? Honestly, this is the question that secretly plagues so many women. Although I would not consider myself an expert, I absolutely LOVE helping women start to uncover who they truly are and what really makes them happy."
Workshop Title: Overcoming Yourself…. and the Lion!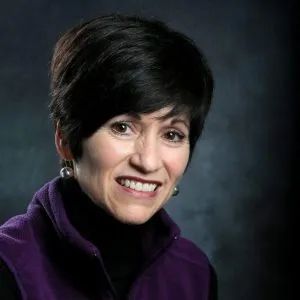 Lynn Mullowney Cabrera
Lynn Mullowney Cabrera is the Executive Director of the Alzheimer's Association. A Montana native, Lynn prepared for a career as a journalist at the University of MT before immediately joining the nonprofit sector. There she has remained these last 33 years, working with Planned Parenthood, Eagle Mount and for the last 15 years, advancing the mission of the Alzheimer's Association – first in Southern California and now here at home.
Lynn works alongside staff and volunteers across the state to increase awareness and support for the more than 22,000 Montanans living with Alzheimer's and their 51,000 family caregivers. Key collaborators on the first-ever Montana Alzheimer's State Plan, the Alzheimer's Association leads the way to end Alzheimer's and all other dementia — by accelerating global research, driving risk reduction and early detection, and maximizing quality care and support. Their vision is a world without Alzheimer's and all other dementia.
Workshop Topic: I like it here: Lessons in living and loving through dementia.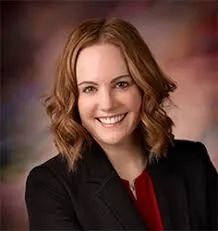 Juli Pierce
Juli, a Billings native, has been an attorney for 17 years. She began her legal career as a prosecutor at the Yellowstone County Attorney's Office where she worked for 13 years. After she left the County Attorney's Office, she worked for Moulton Bellingham as an associate attorney before opening her own practice, Juli Pierce Law PLLC. Currently, Juli represents abused and neglected children as a guardian ad litem and she works as a criminal defense and family law practitioner. Juli is very involved with treatment courts; she has served on three different courts in Yellowstone County and is currently the defense attorney for the SOAR Diversion Treatment Court. Juli has enjoyed being on the Board of Trustees for the State Bar of Montana since 2013; she was sworn in as President in September 2019. Juli also serves as Secretary of the board for Eagle Mount Billings and the Montana Association for Female Executives. Prior to becoming an attorney, Juli attended Gonzaga University for her undergraduate degree and University of Washington School of Law after spending two years as a social worker at Child Protective Services. In her spare time, Juli enjoys traveling and going to concerts with her significant other, Lance. She also moonlights as a Jazzercise instructor and as a dog mom to a lab, a pug, and an English bulldog.
Workshop Topic: Managing Crisis