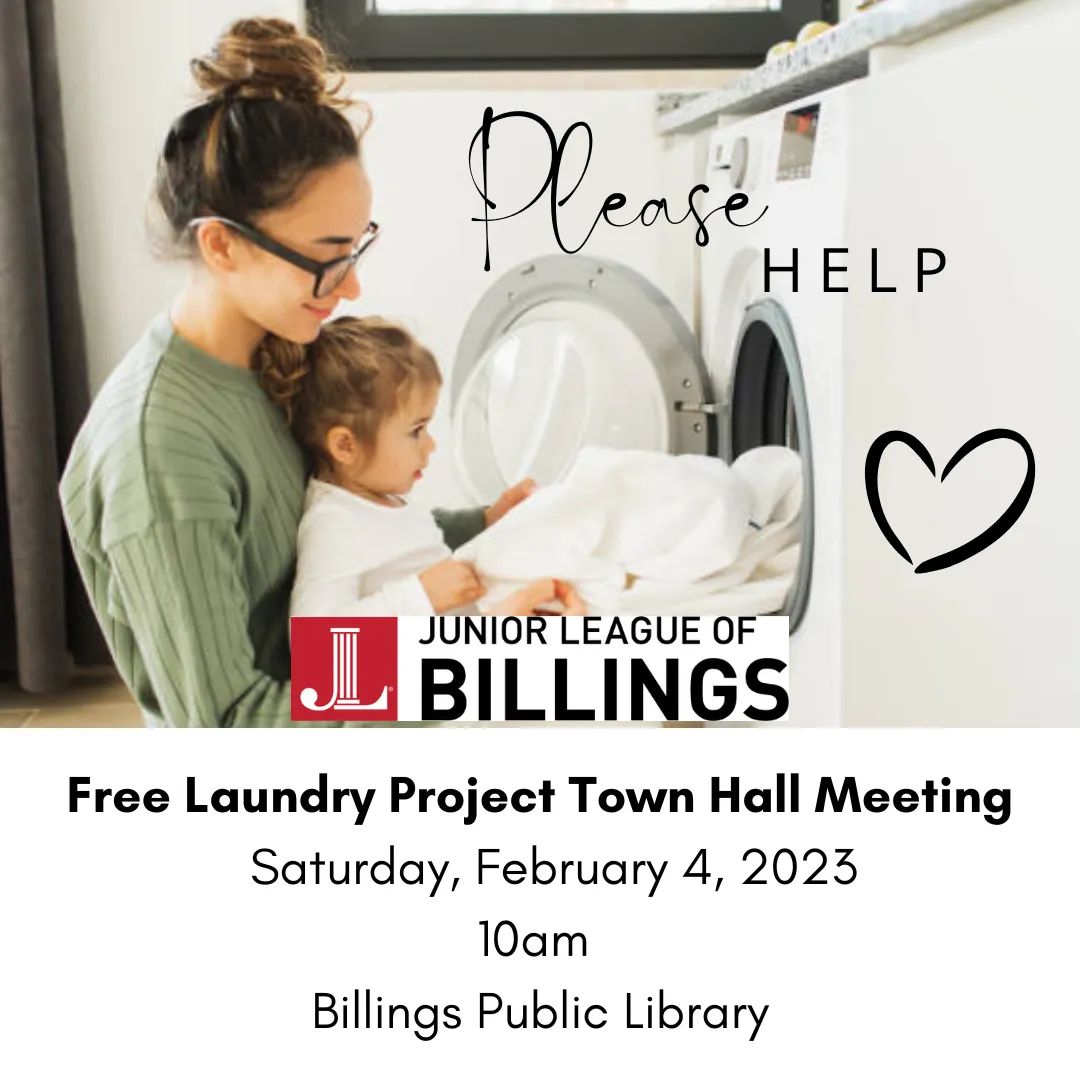 Free Laundry Days
The average cost of hosting a four-hour laundry day is $600. The Junior League of Billings appreciates our community partners and their commitment to improving our community! We hope to continue having our community members sponsor laundry days as long as they are needed. If you are interested in sponsoring a Free Laundry Day, please contact the Junior League of Billings at (406) 652-6272 or jlb@juniorleagueofbilings.org
The Junior League of Billings is re-evaluating our Free Laundry Project to determine the laundry needs of low-income community members and how best to meet this pervasive need.
Public feedback is needed. Please complete this brief online survey.
https://bit.ly/freelaundrysurvey
FOR IMMEDIATE RELEASE
Contact:
Marisa Clark, JLB President
president@juniorleagueofbillings.org
406.860.9099
Release Date:
Thursday, January 26, 2023
Junior League of Billings invites community input on Laundry Needs Assessment
Free Laundry Project entering its 8th year
Billings, MT— The Junior League of Billings (JLB) is long-recognized for identifying and addressing unmet needs in our community. In 2015, this volunteer organization set out to address the basic but vital human need of having clean laundry.
"Clean laundry is an important stepping-stone on the path out of poverty, " says JLB president Marisa Clark. "Research shows children are more likely to go to school – and do better at school – when they have clean clothing. Adults with clean clothing are more employable and experience greater work and social success."
Yet, according to the JLB, poverty conspires against it. The challenge is profound for economically insecure families in our area, those living at or below the federal poverty level. Expenses like rapidly increasing rent, utilities, food, health care, inflation, and laundry eat away at limited income. The average family of four completes 8-10 loads of laundry per week. If done at a coin-op laundromat, that cost exceeds $200 monthly.
Since its inception, the JLB Free Laundry Project has provided thousands of loads of laundry for impoverished members of our community. The JLB is now reevaluating its Free Laundry Project and working to determine the clean laundry needs of low-income community members and how best to meet this pervasive need. Public feedback is encouraged. Please complete the brief online survey at https://bit.ly/freelaundrysurvey or call Jen Massey, the JLB Administrator, at 406-652-6272.
On Saturday, February 4th at 10am, the JLB is hosting a Community Forum to inform the assessment further and engage members of the public, social service organizations, elected officials, and other key stakeholders. The event will be held at the Billings Public Library community room.
Throughout this reassessment process, the JLB's Free Laundry Project will continue as "Laundry Angels" instead of monthly laundry events. JLB Laundry Angles will arrive unannounced at area laundromats and provide free laundry to those in need. For immediate laundry assistance, please get in touch with the JLB at jlb@juniorleagueofbillings.org or 406-652-6272. Additional laundry assistance is available through St. Vincent De Paul, 406-252-1855.
About the Junior League of Billings -
The Junior League of Billings is an organization of women whose mission is to advance women's leadership for meaningful community impact through volunteer action, collaboration, and training. Founded in 1954, the Junior League of Billings launched several long standing community entities, including the Tumbleweed Runaway Program, Venture into the Schools, and Wise Wonders, a Montana Children's Museum. Annually, the Junior League of Billings hosts the Montana Women's Leadership Conference to empower women to become mindful leaders in the community. The 2023 conference is on February 10 and 11 at MSU-B. For details, visit www.juniorleagueofbillings.org or call 406-652-6272.
November and December's Free Laundry was sponsored by TDS FIBER. Thank you!!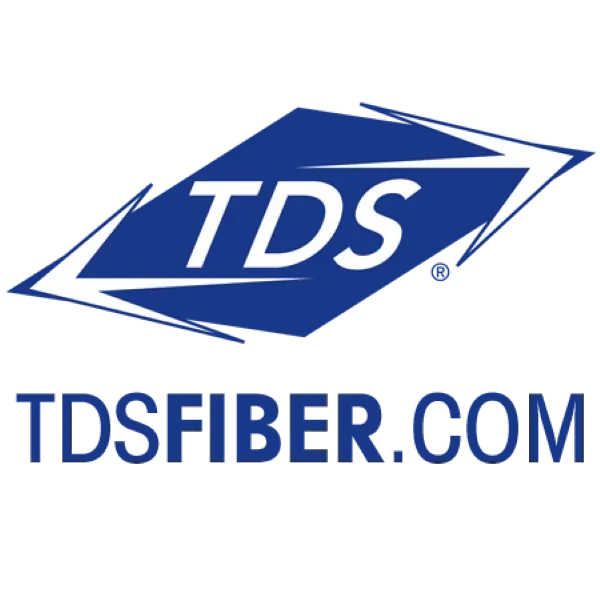 How can you help?
If you are interested in sponsoring or hosting a Free Laundry Day with the Junior League of Billings, please contact our office at (406) 652-6272 or jlb@juniorleagueofbillings.org
Junior League of Billings Helps With Laundry