Born and raised in the Washington DC area, Helen moved to Montana in 2002. She graduated from Billings Central High School and went on to receive a Bachelor's in Nursing from Presentation College and Masters in Nursing from the University of North Dakota. Helen works as a Nurse Practitioner at St. Vincent Healthcare. She enjoys working with her patients to help them achieve their optimum health.
Helen has also had a passion for helping others which drew her to the Junior League of Billings. Helen joined Junior League of Billings in 2016 and enjoys working together with the women of JLB to better serve the impoverished in our community. Helen has served two years as a Fund Development Chair, President Elect Elect and President Elect. She is currently serving as President.
Helen remains active in her community by volunteering at her church, St. Thomas the Apostle. She participates in providing meals for those in need, teaching high school youth group and Family Promise.
Helen is married to her husband Clint, a native Montana. Helen enjoys spending time with her husband, family and friends. She enjoys all outdoor activities that Montana has to offer including camping, hiking and rafting.
Marisa Clark is thrilled to take on the role of President Elect with fresh ideas and a lot of energy! She joined Junior League of Billings in 2019 and immediately felt welcome among a group of women who want to make a difference in our community. Marisa was the Communications Council Leader this past year.
Marisa is a 1996 graduate of Billings Central, and attended college at University of Montana and Montana State University-Billings. Marisa's career as a Realtor® at Meridian Real Estate LLC combines her love of paperwork, people, and her community, and she loves helping her clients buy and sell Billings area homes.
She is happily married to the love of her life and is the proudly outnumbered mom to a house full of boys (and one very pampered German Shepherd.) Marisa has a strong drive to volunteer and devotes her time to both Junior League and CASA of Yellowstone County as a Peer Coordinator. Marisa also enjoys writing and is a frequent contributor to the CASA blog.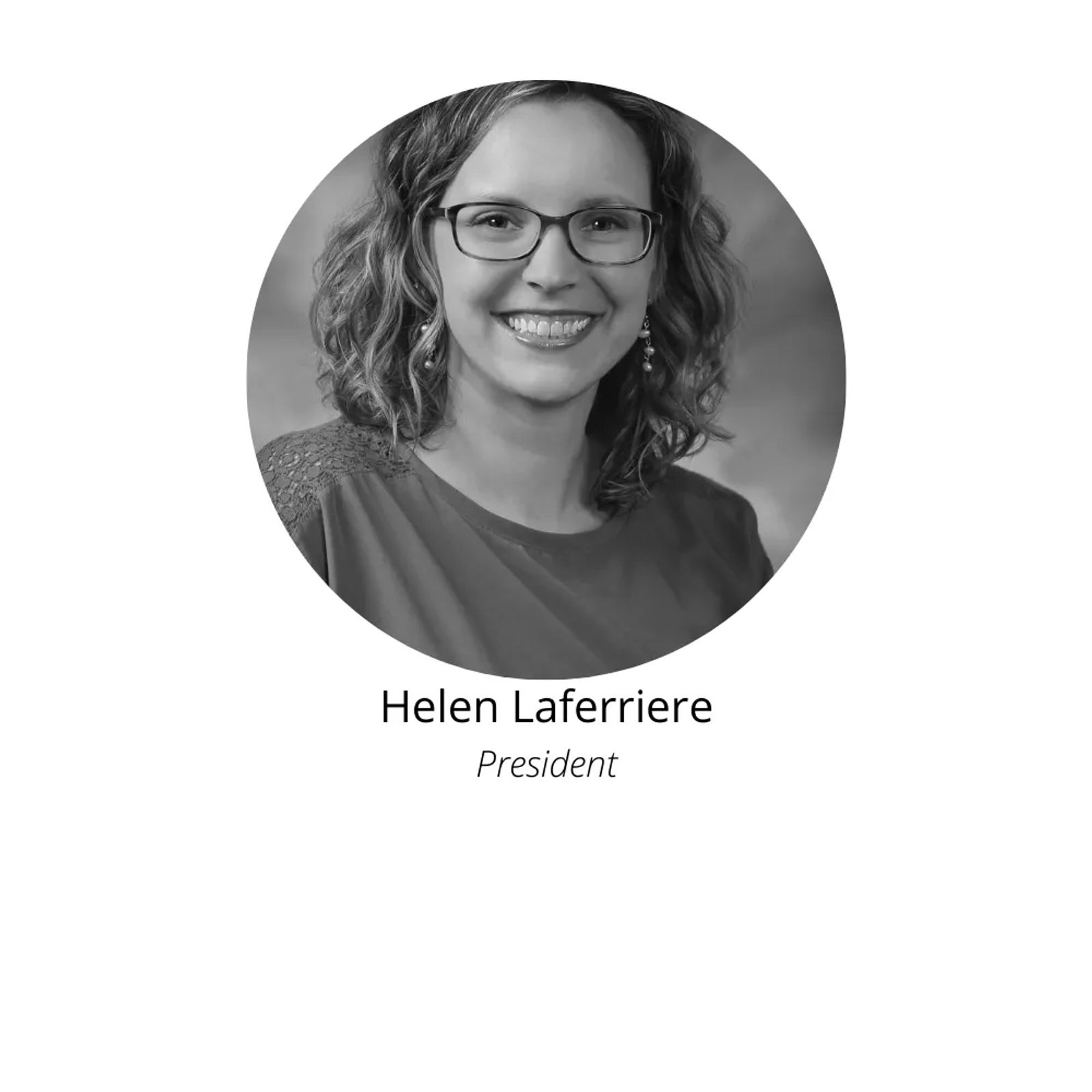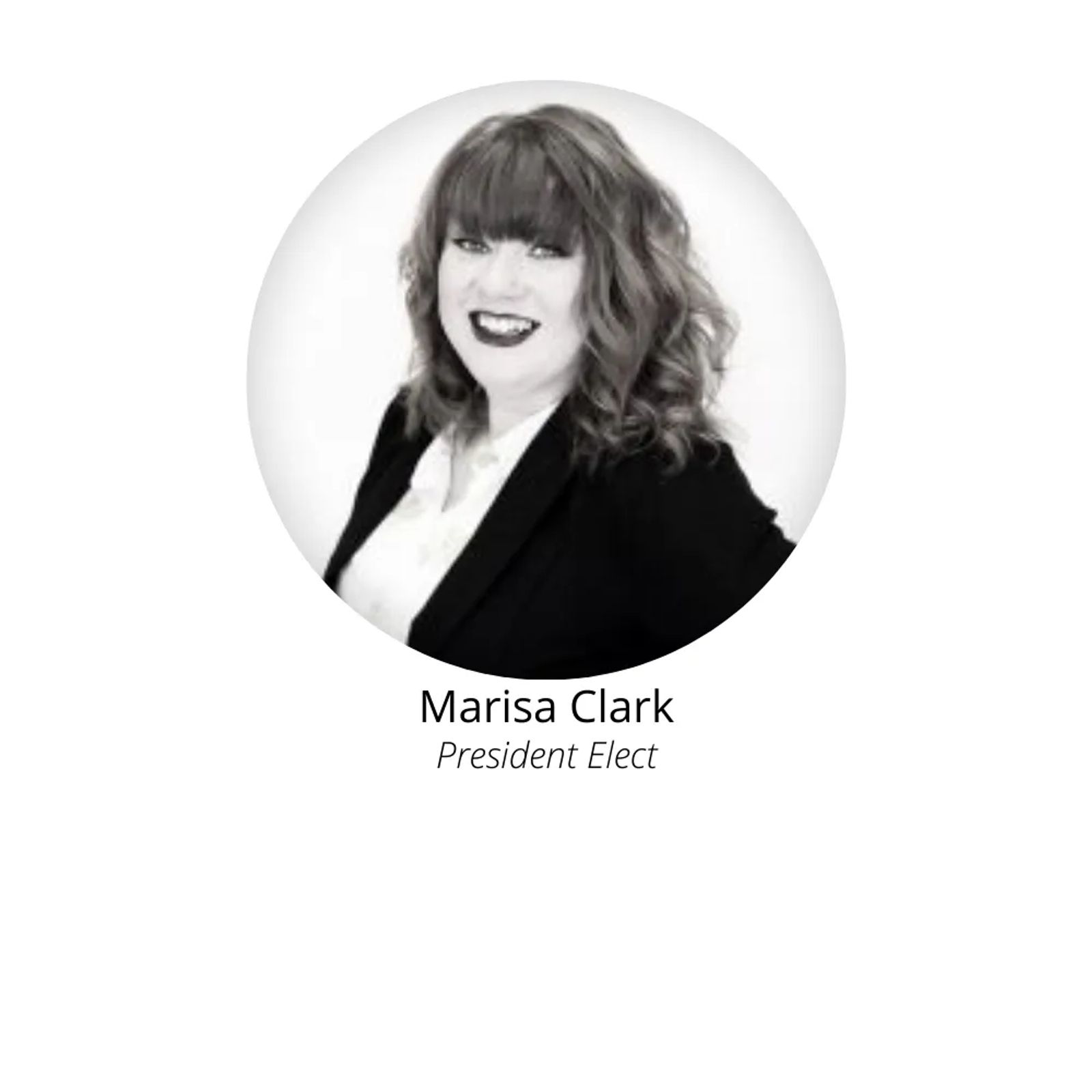 Tani McKeever joined the Junior League of Billings in 2018, shortly after moving to Billings, wanting to build leadership in herself and other women as well as embrace opportunities for volunteering in the community.
Tani came to Montana from Geneseo, Illinois to attend Eastern Montana College. She earned her B.S.Ed in Elementary Education and moved to Lavina, Montana to teach and raise her family. Tani later earned her Masters Degree in Special Education and continued teaching and volunteering in Lavina until her youngest graduated. In 2017, Tani moved to Billings to teach at Lewis and Clark Middle School where she enjoys learning and growing with her students.
When she's not working or volunteering, Tani enjoys spending time with family and friends traveling, trying new restaurants, and taking in local events. She spends her free time geocaching, camping, hiking, crafting, and reading.
Liz grew up in Aurora, Colorado where most of her family still resides. She earned a Bachelor's degree in Behavioral Science with a minor in Elementary Education from the Metropolitan State College of Denver. She and her husband moved to Billings for work opportunities in 2009, which catapulted them into the next stage of life together.
Liz has a heart and soul for children and the universe gave her the opportunity to teach outside of a classroom and to teach something other than academics. In 2013, she began her career at the Yellowstone Boys and Girls Ranch and supervised the Supported Employment Program which serves 50 local youth with mental illnesses that want to work. She has embedded herself into the community to benefit the youth she serves and found that the Junior League matches her beliefs and values. She has found friends and mentors within the League and admires her peers' work in the community.
She and her husband have two children, Sam and Lily, and also own a local food truck and restaurant called the Montana Melt. In a very supportive community of friends, family, and fellow Junior League members, she draws passion and energy to make a real difference.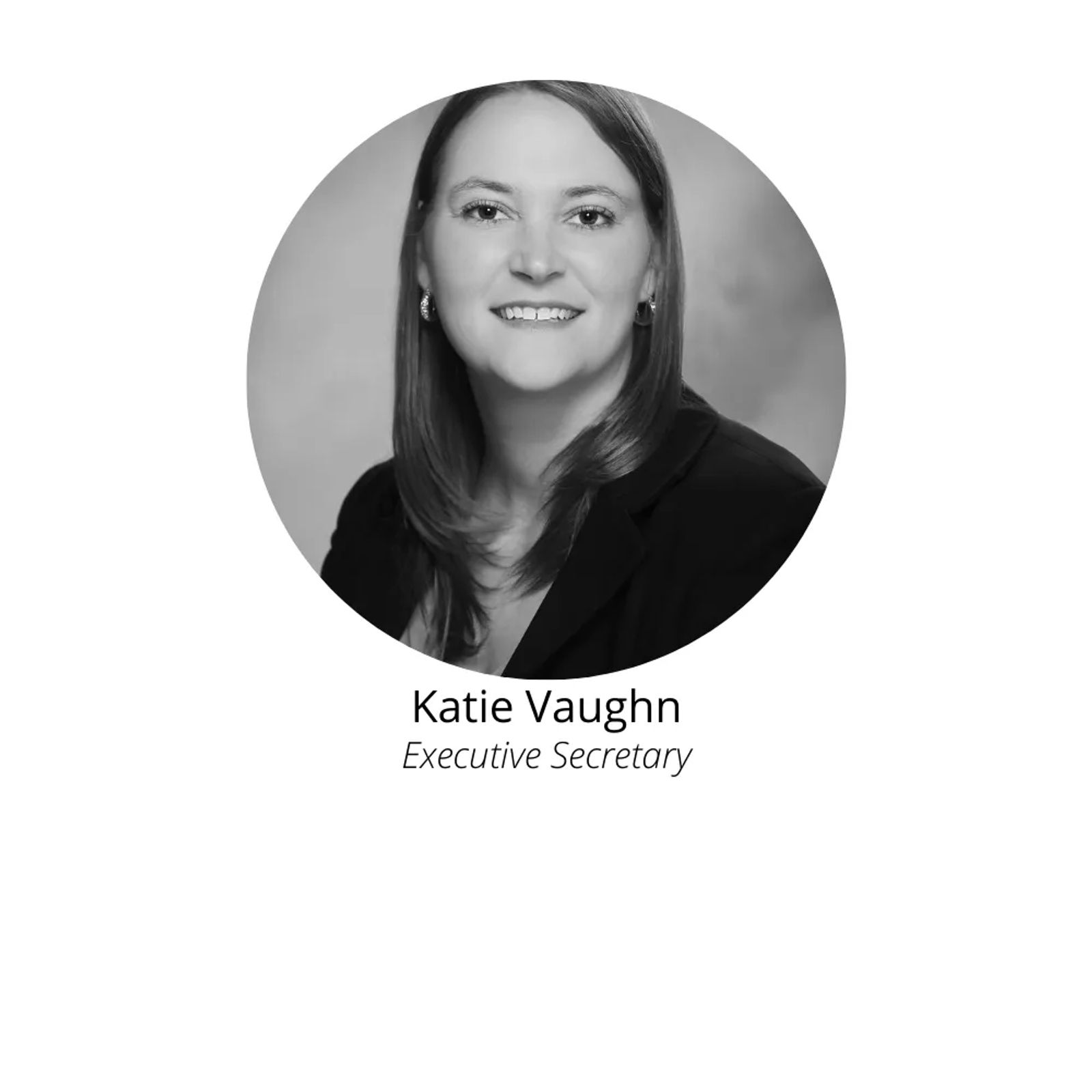 Katie grew up in Fort Peck, Montana and graduated from Nashua, Montana in 2006. She moved to Billings in 2008 and shortly thereafter started her career in the Hospitality Industry as a casino attendant. She worked in almost every department of a hotel until she found her passion as a Sales Manager in 2015. Katie has been with the Northern Hotel since 2017 and absolutely loves everything about she does.
Katie joined the Junior League of Billings in March of 2020 with a desire to meet new people, learn and develop new skills, and for the change to make a difference in our community through volunteer opportunities. Even though she joined the League at the most inopportune time since it was the beginning of COVID and everything had just started to get shut down, she still felt very welcomed and immediately part of the JLB family.
In her spare time, Katie loves to spend time with her family, their fur babies and their friends. She loves to do almost anything outdoors, camping, boating, hiking, swimming, etc. Katie also loves to crochet and read whenever she gets the chance.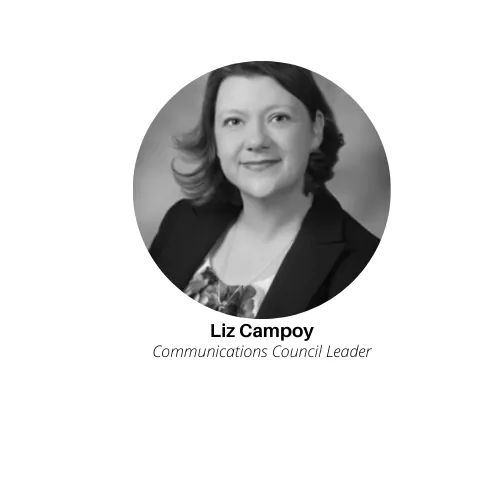 Cora was born and raised in Billings, Montana where she attended Central Catholic High School and worked for her family's small business. She attended the University of Portland (Oregon) where she received a B.A.A. in Business Administration and Marketing. She started her marketing career in the music industry, where she worked with artists, record labels, and non-commercial radio stations in the promotion of independent and major label acts. She eventually made her way back to Billings, first working in advertising at the Billings Gazette before eventually joining Sanderson Stewart, a local community design firm where she works in marketing and social media.
Cora joined the Junior League of Billings in 2019 after learning about the history of the League and the countless outstanding projects it has engaged in and continues to work on in the Billings community. Like her hero, Eleanor Roosevelt, she was elated at the opportunity to join this incredible group of women who are all inspired by and passionate about volunteerism. Cora currently lives in Missoula, but continues to volunteer remotely for the JLB because she is passionate about its mission and impact it has on the Billings community.
Elizabeth Russell joined the Junior League of Billings in the fall of 2016 shortly after moving to Billings. Born and raised in Eastern Montana, Elizabeth went to college at Black Hills State University in Spearfish, South Dakota where she earned her bachelors degree in economics and finance. Elizabeth has worked in banking since she was in high school and currently works in the home loan department at Stockman Bank where she enjoys tackling everyday challenges and helping her customers with one of the biggest financial decision they will make in their life.
In her free time, Elizabeth enjoys keeping busy and staying active. She enjoys running, hiking, reading, and going on road trips with her husband.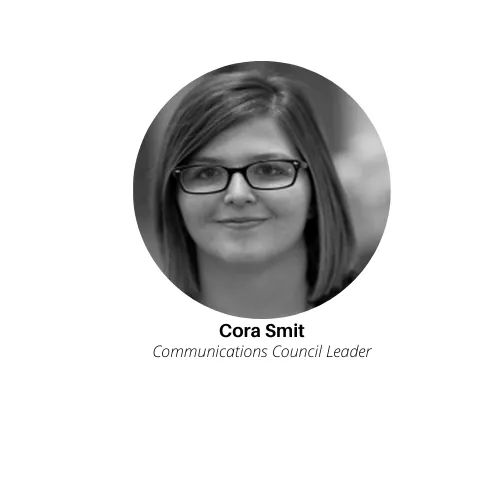 Dawn was born and raised in rural NE Montana and is a 1991 graduate of Nashua High School. She attended college at Eastern Montana College (now MSU-B) and Post University. She works for Billings Clinic as a trainer fro Patient Access and has her own small business conducting in-home wine tastings. She is married with two adult children and two dogs.
Dawn joined the Junior League of Billings in 2019 with a strong desire to become a more active member of the community, grow herself personally, and meet other like-minded women. When the opportunity to become leader of the Membership Council arose, she jumped at the chance to become more involved.
In her free time, Dawn enjoys traveling with her family, walking her dogs and socializing with friends.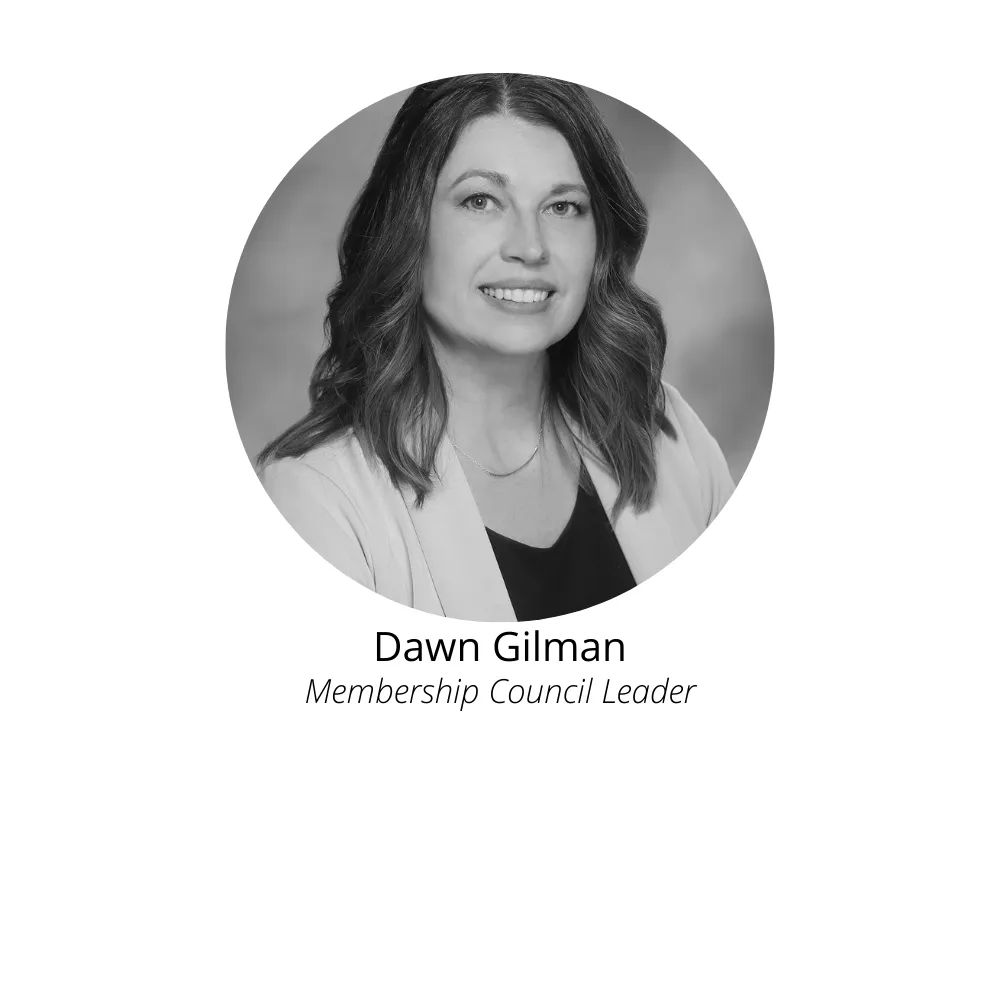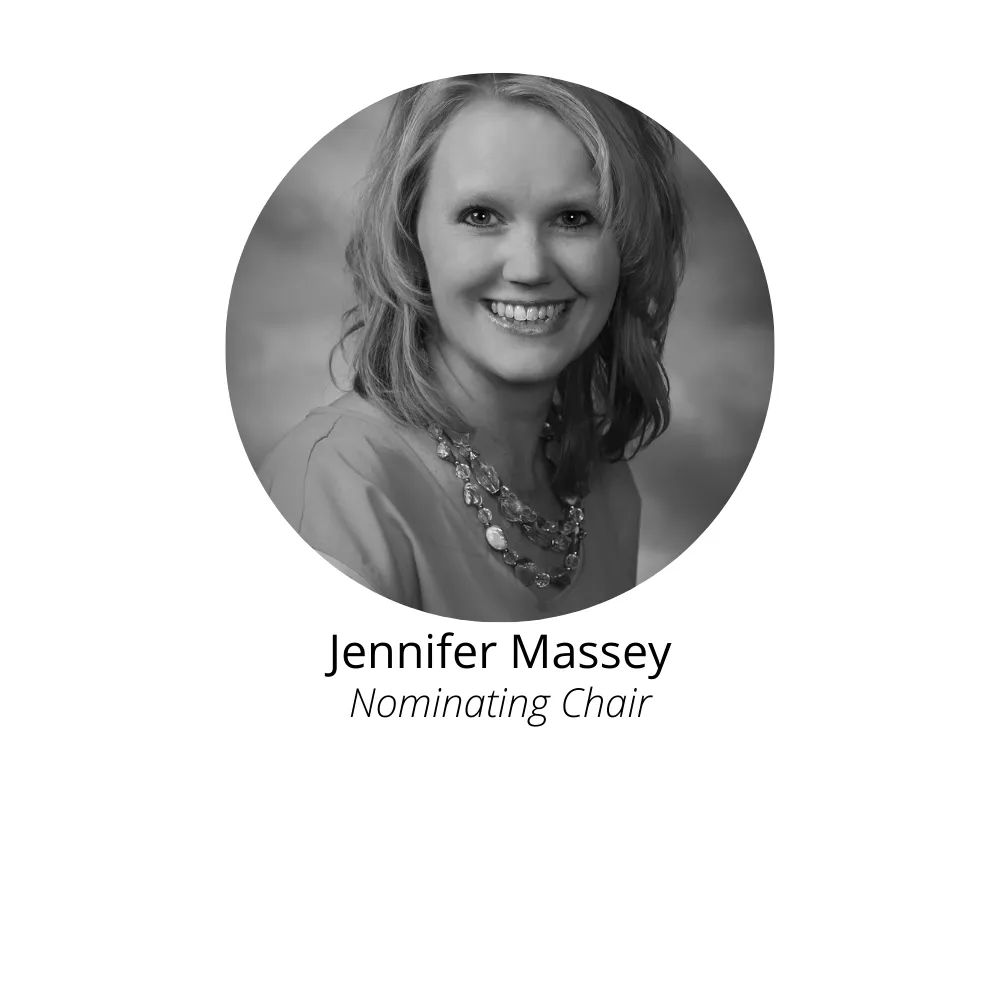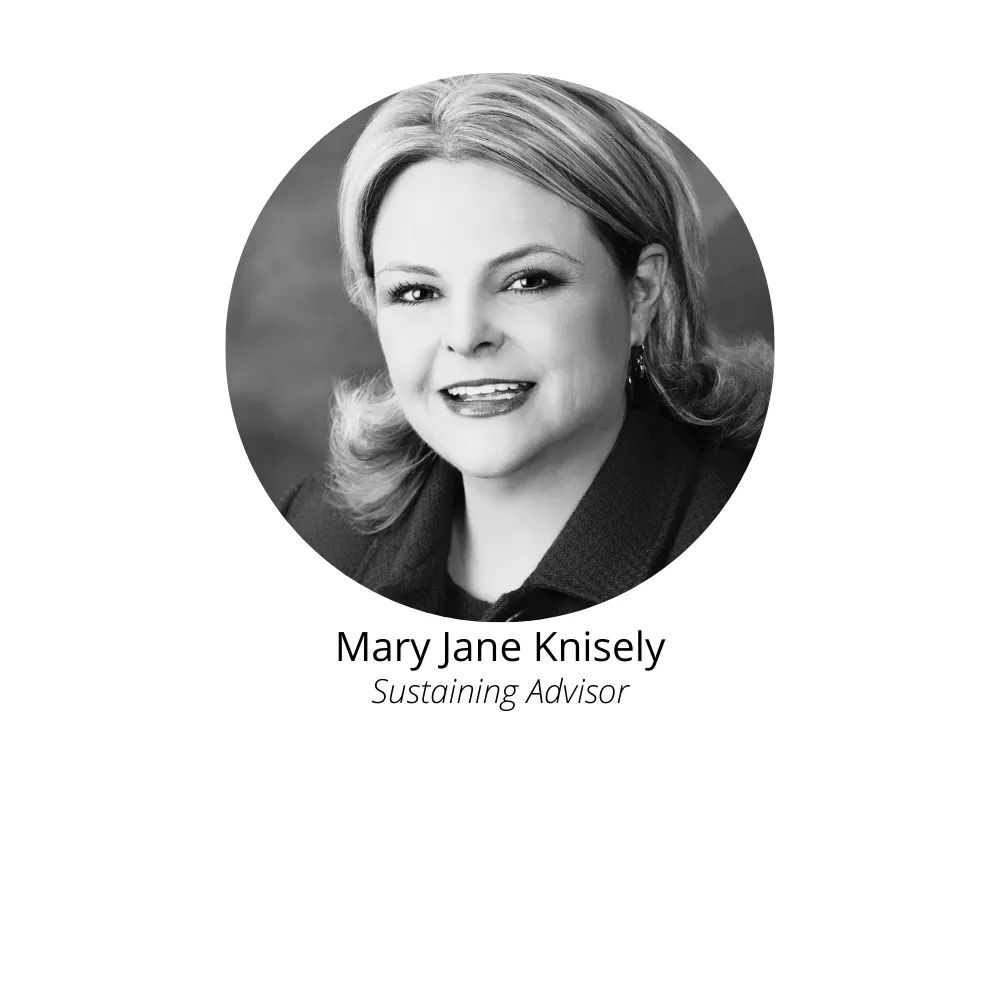 Jennifer joined the League in 2013 to network with like-minded women wanting to build leadership skills and make a difference in the community. This is Jennifer's seventh year serving on the Board of Directors for the JLB. Her past offices in the League include Membership Chair, Communications Chair, and President. Jennifer was proud to be the Junior League of Billings Volunteer of the year in 2016-2017. In addition to serving with the Junior League of Billings, Jennifer loves to volunteer as a family with other organizations to include Poly Drive PTA and Billings Public Schools, St. Thomas the Apostle Church, Jobs Daughters, and DeMolay.
Jennifer is a native of Montana. She received her Bachelor of Science in Microbiology from Montana State University. Jennifer attended the Medical Technologist Program at Rapid City Regional Hospital and is a certified Medical Technologist- ASCP. Jen moved to the United Kingdom where she was trained and worked as a Biomedical Scientist-IBMS in the Chemistry/Hematology department for 3 years at West Suffolk Hospital. She was the Hematology Department Training Officer.
Following her years overseas, as a military family, Jen lived and volunteered in Omaha, Nebraska and O'Fallon, Illinois. She served on the board of directors for both MOMS Club of Bellevue, NE and MOPS of Scott Air Force Base. Lastly, her family moved home to Montana where Jen joined the Junior League of Billings.
Jennifer is currently a busy mother of four girls, Allison, Danilynn, Kaylee and Lainey. She is a proud wife of twenty years to her husband Dan, an Air Force Veteran. Jen enjoys crocheting, knitting, chalk, and paper crafting when time allows.