Elizabeth Russell joined The Junior League of Billings in the fall of 2016, shortly after moving to Billings. She joined the league as a way to get to know her community and form new connections. She has thrived off the impact The Junior League of Billings makes in the community and the challenge of starting and seeing through big projects.
Born and raised in Eastern Montana, Elizabeth went to college at Black Hills State University in Spearfish, South Dakota where she earned her bachelor's degree in Economics and Finance. She has worked in banking for close to a decade and is currently a mortgage underwriter at Stockman Bank where she enjoys taking on everyday challenges and helping customers get into the home of their dreams.
In her free time Elizabeth enjoys keeping busy and staying active. She loves running, playing with her dog Sadie, and reading a good book.
Amy is a native of St. Marys, Georgia. She received a BS in Recreation from Georgia Southern University prior to working at Walt Disney World. For more than 16 years, Amy lived and worked in Savannah, Georgia, and was a very active professional fundraiser.
Amy has volunteered for various community organizations, including: President of the Junior League of Savannah from 2014-2015; 2009 graduate of Leadership Savannah; and President of the Savannah area Kappa Kappa Gamma (KKG) Alumnae Association; 2020 graduate of Leadership Billings; and, Advisory Board Content Specialist, Eta District of Kappa Kappa Gamma.
Amy works for Delta Gamma as Assistant Director for Alumnae Engagement and Development.
Amy and her husband, Russ, relocated to Billings - his hometown - in October 2018 with their three dogs.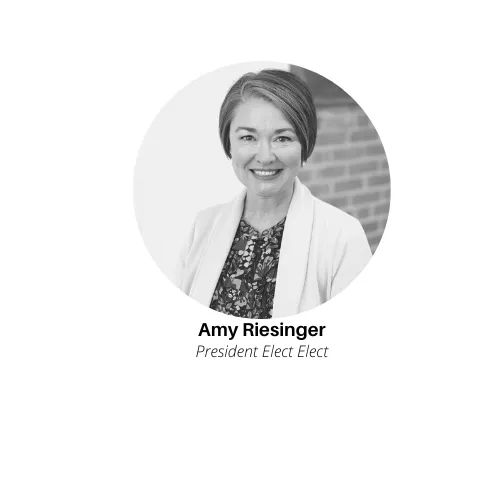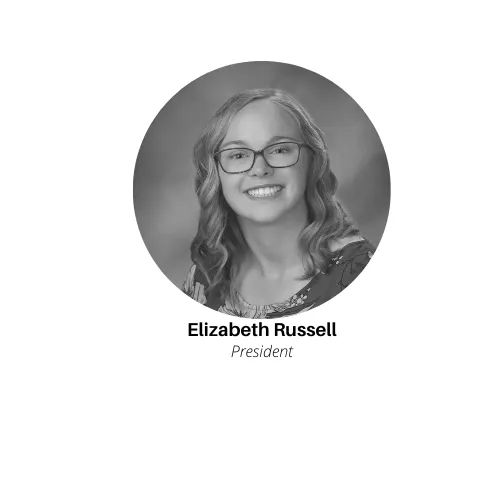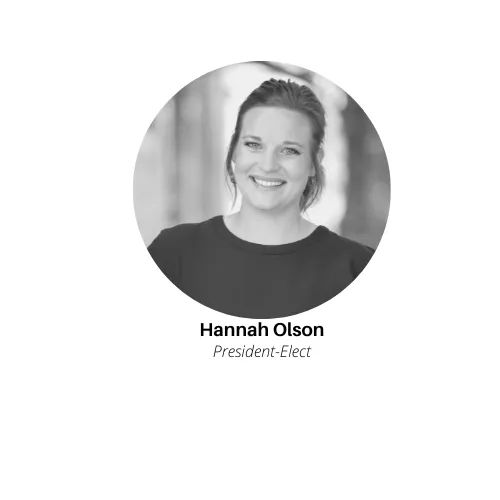 Hannah grew up in a big family in rural Powell, Wyoming. She met her partner, Ben, when they were twelve, and together they have a daughter, Vienna. Hannah loves to hike and snowboard in the Montana mountains and enjoys any adventure with her family of three. She works for DOWL, a civil engineering firm, as a Public Involvement Coordinator for government funded projects throughout the region.
Hannah has a bachelor's degree in English and creative writing and a Master of Science in Public Relations, both from MSU Billings, where she also teaches public speaking and serves as the President of the MSUB Alumni Advisory Board. She loves to be civically engaged and active in her community. She is on the leadership team for NextGEN, a young professionals' organization with the Billings Chamber of Commerce, she serves on the Board of Community Development for the City of Billings, and she has been a member of the Junior League of Billings since 2019.
Meghan grew up in Miles City, MT and was involved in everything possible. Showing animals in 4-H, competing in FFA and was active in other organizations in town. Soon, she moved to Bozeman and earned a bachelor's degree in Agricultural Business and Economics. Then a cross-country move to Kansas where she completed a master's degree in Agricultural Economics.
Even though Kansas was nice, Montana was always home. Meghan works for AgWest Farm Credit as an Associate Appraiser serving farmers and ranchers in southern Montana.
After starting a real adult job, there was a void for the comradery, community service and leadership development which Meghan had been accustomed. She soon found Junior League of Billings and the rest is history.
Meghan and her husband Brycen, reside in their little slice of heaven outside Joliet with their two dogs and like to spend their free time hunting, fishing and doing home projects.
Marisa Clark joined Junior League of Billings in 2019 and immediately felt welcome among a group of women who want to make a difference in our community. Marisa previously served as President, President Elect, and Communications Council Leader.
Marisa is a 1996 graduate of Billings Central, and attended college at University of Montana and Montana State University-Billings. Marisa's career as a Realtor® at Red Truck Real Estate combines her creativity and her attention to detail, and her love of working with people and positively impacting her community.
She is happily married to the love of her life and is the proudly outnumbered homeschooling mom to a house full of boys and one very pampered German Shepherd.
Marisa was drawn to Junior League of Billings because of Free Laundry Day and the idea of providing for a need that is very rarely considered. As a lifelong volunteer, she knew she'd enjoy the opportunity to make a difference, but she didn't know she'd find a group of women she now considers friends. Junior League has provided her with more than she expected, and she is thrilled to be able to devote her time and energy as President of this valuable organization.